Chris Shiflett
with Cordovas
Sat
September 7
@ 8:00 PM
( Doors:

7:00 pm

)
Top Cats
All Ages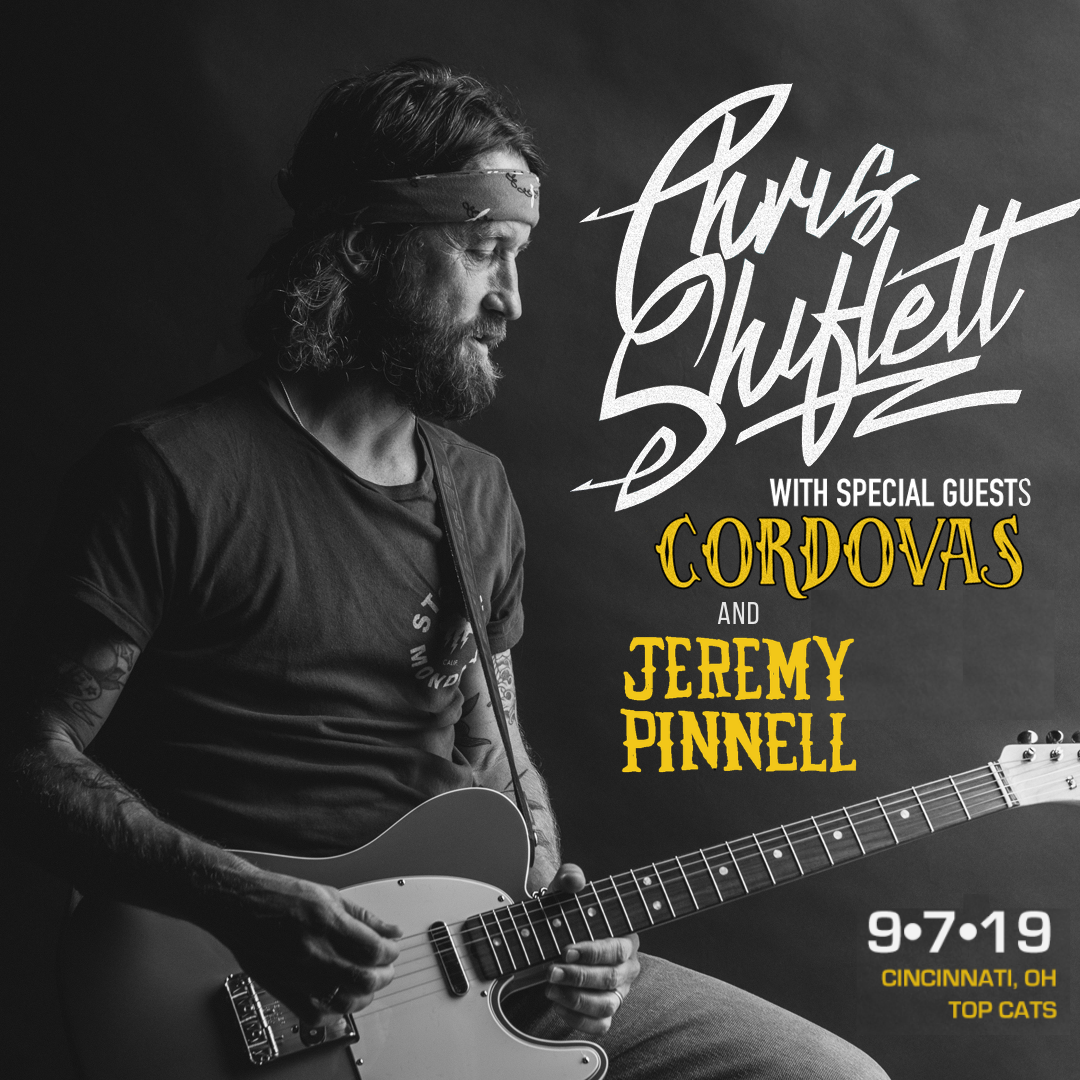 Additional Info
Chris Shiflett had just wrapped up another batch of worldwide Foo Fighter tour dates, when his plane touched down in Nashville. He'd been on the road for months. Off- stage, he'd been writing new music of his own — music that looked not only to his rock & roll roots for inspiration, but also to the old-school country music of Merle Hag- gard and Buck Owens. The time had come to record another solo record, which is how Shiflett found himself back in Nashville, tracking his new songs with producer Dave Cobb in the same historic studio — RCA Studio A — where he'd created 2017'sWest Coast Town.
Hard Lessons, Shiflett's newest album, is a raw blast of Telecaster twang and guitar-driven bang, driven home by autobiographical songwriting and muscular guitar work. Like West Coast Town, it plants its boots on both sides of the country/rock di- vide, mixing songs about honky-tonk heartache and small-town roots with the urgent sound of overdriven guitars, the epic screech of Marshall tube amplifiers, and raw chemistry of a live-in-the-studio band.
Raised alongside the California coastline in Santa Barbara, Shiflett kicked off his career in seminal pop-punk groups like No Use For a Name and Me First and the Gimme Gimmes. As the '90s gave way to the 2000s, he joined the Foo Fighters' line- up. He's since become one of the band's longest-running members, flying the flag of modern rock & roll for two decades. Along the way, he's also become the host of a bi- weekly Americana podcast, Walking the Floor, as well as the driving force behind solo projects like Chris Shiflett and the Dead Peasants. Hard Lessons follows West Coast Town as the second solo record to bear his name alone, and it's perhaps the most Shi- flett-sounding album in his entire catalog, with songs that nod to the classic Ba- kersfield sound one minute and Keith Richards' greasy guitar style the next.
Recorded between Foo Fighters tours, Hard Lessons reunites Shiflett with Grammy-winning producer Dave Cobb, who also oversaw the tracking sessions forWest Coast Town. It was Cobb's idea to track down a Marshall JCM800, a vintage gui- tar amp that became a popular piece of gear during the 1980s' hard rock scene. Plug- ging his Telecaster Deluxe and Les Paul Gold Top into that amplifier added a heavy dose of grit to Shiflett's material, which he'd written while touring and during songwrit- ing sessions with co-writers like Elizabeth Cook, Brian Whelan, Kendell Marvel, and Aaron Raitiere. In the studio, he followed Cobb's usual practice of recording the basic tracks in a series of live takes without a click track, with the entire studio band — in- cluding Cobb on acoustic guitar, drummer Chris Powell and bassist Brian Allen — play- ing at once. Pedal steel legend Paul Franklin, keyboardist Mike Webb, and harmony vocalist Kristen Rogers all chipped in during the overdub stage. The result is an album that's loud, immediate, and natural-sounding.
Artists
Chris Shiflett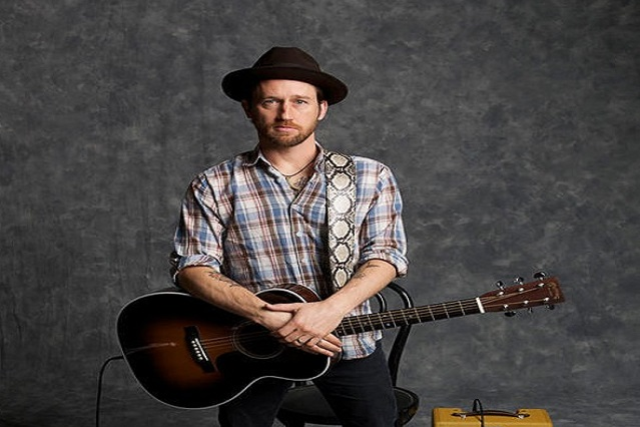 Cordovas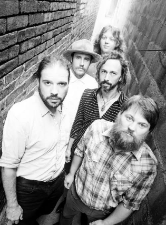 Cordovas are Joe Firstman, Lucca Soria, Toby Weaver, and Graham Helm. Out of Madison, TN, Cordovas' sound is based in harmony, song, and musicianship. Firstman released two albums on Atlantic Records in the early 2000s, including the acclaimed "War of Women." "Baby Genius," 24-year-old songsmith, Des Moines' Lucca Soria, sings and plays guitar. Redondo Beach, California's Graham Helm is on drums. The 25-year-old Berklee College of Music dropout also sings and pens tunes for the group. Toby Weaver, also an original Cordova and American Folk music aficionado, plays guitar and sings. The band spent the past three winters on the Baja in in Mexico writing and demoing songs after producing their own festival, Tropic of Cancer in Todos Santos. Their forthcoming album was produced by two-time Grammy nominee Kenneth Pattengale of The Milk Carton Kids.
"Cordovas wring new life from older influences, hoisting their freak flag high..." - Rolling Stone